As a teenager, Chip found his passion for building while working at Tiffany Yachts where he learn to building fine yachts.  He left to work in the Gulf of Mexico as a captain on the menhaden fleet.  Returning home to the Northern Neck several years later, he went back to the profession he loved best.  He has been building high quality homes in the Northern Neck for over 26 years.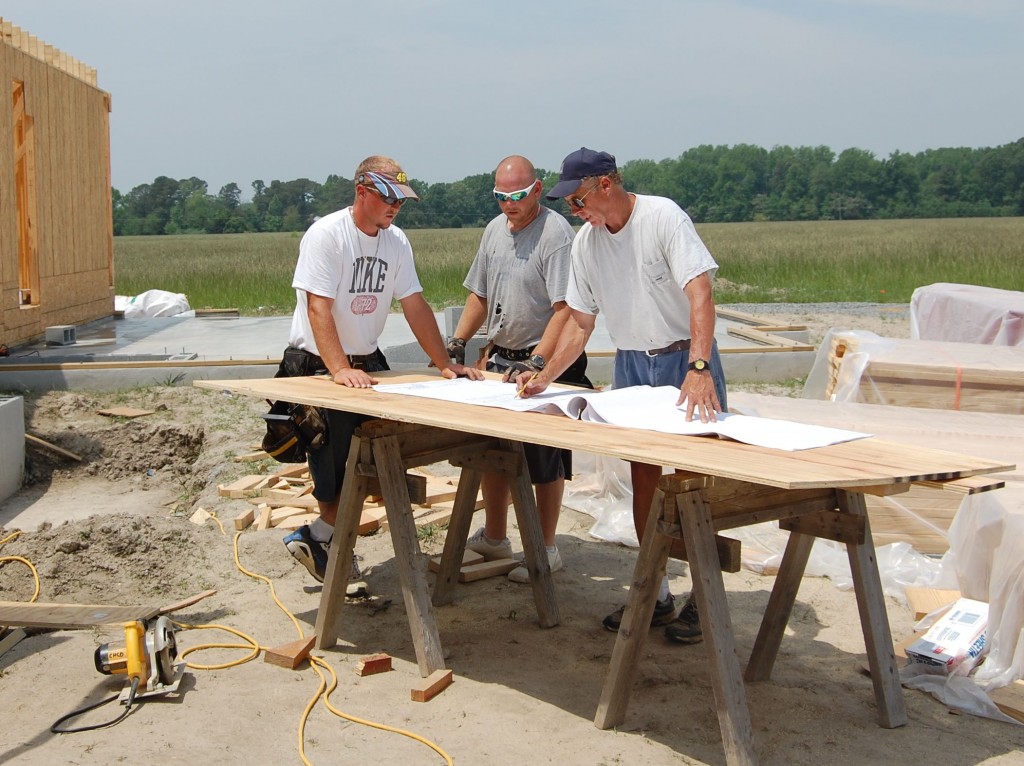 Chip prides himself on being a "hands-on" builder, overseeing every aspect of his projects.  From digging the footings to handing over the keys, Chip is always involved.
Clients will find Chip doing the detail work himself and not stopping until perfection is reached.
"I really love building homes for our clients and watching their dreams become real."
Chip believes in working to build a stronger community here in the Northern Neck.  He volunteers his time for Northumberland/Lancaster Habitat for Humanity.  He has served as Legislative Representative and President for the Rappahannock Home Builders Association as well as on the Bank of Lancaster's Northumberland Advisory Board.
Statewide, he represented Fredericksburg, Southside of Richmond and the Northern Neck for the State Home Builders Association of Virginia.
Chip is a Class A Licensed and Insured Graduate Master Builder authorized by the State of Virginia and the National Association of Home Builders.